"If you want to keep up with those graduates, those who are coming from the colleges and universities, you have to be on the same path, on the same level, their level."
We help everyone on their journey to employment in the IT industry, from beginners to experts, but there's a special place here for people who have taken a career break and want to get back into it. Rukmini is a great example of that. After a long break of seven years, she came to us and now has a job as a test engineer!
First of all Rukmini, congratulations on your new job as a test engineer! Tell us, what was your background before joining Industry Connect?
Actually, I came from India in 2019, so I actually do have experience in manual testing. Basically, my education background is all about engineering in computer science. So, then I had a break due to my kids and everything, family and everything. I had a huge break of seven years.
But when I started looking for jobs in New Zealand, you know, the people are looking for the local experience and you need to upgrade yourself, the new technologies and everything. You can't go with what you have left over behind you. So, I thought, no, this is not going to work. I need to upgrade myself to the new technology. Luckily I got the Industry Connect.
So, how did you come across Industry Connect?
Some of my friends suggested this to me and I went Googling. This showed me the five-star rating. Because my education background is the same learning technologies, like languages, like Java and everything. But due to the gap, I needed to recollect. I can recollect all those things. What I learned in my college graduation is it's a bit challenging, but if your educational background is that, it is very easy. If you know one language you're able to pick up another language because actually your brain, thinks that already.
So, when you jumped into the six-week job program for test analysts, how did you find the tutors? And did you get a lot of help through the program and everything like that?
Yeah, definitely. They are very good. They are like very super seniors. Yeah. I feel like initially; I feel like I needed to learn more. Like, you know, its standards are very high, so you need to work really hard to cope with the tutors because they are teaching you at a high level. I just work hard.
What was that transition into the internship with MVP Studio like for you?
Yeah, it was awesome. Like you are getting hands-on experience with the technology that you learned in the theoretical classes, practical experience with the coding and everything. What works in real-time. What really actually goes in the market in big, big organizations, and how the people work in the organizations. It's a very beautiful experience. Like, as I said, it's a hands-on experience. Yeah, it was definitely a good transition, I have to say.
What would you say were some of the highlights in the internship that helped you to get to where you are today?
Highlights would be for me the mentors. When I seek any help, the people are so friendly. The people who help me in my team like Swati, Harika. So when I asked, it didn't matter about the time or the day, they helped me. These are the good highlights and obviously, the people when I attend the meetings like scrum meetings, scrum updates, and if I have any doubts I can ask them, they're going to really help me, so I can say the people around me help me a lot. These are the big assets for me in Industry Connect apart from the technology, apart from the hands-on experience. The people are really friendly and helpful.
What tips would you give someone that is in your shoes, even like you that had a big career break?
I definitely recommend having a really good break! You need to focus on what you want to do. So if you choose one part and you need to focus, focus, focus, and you have to go with the best like Industry Connect and the MVP.
You have to choose the best to reconnect and to upgrade yourself. So I choose you guys to upgrade myself. You need to focus and, you need to work hard and after getting the internship finished, you need to focus on job searching as well. You need to go every day. Every day you have to pick up, every day you have to search, every night you have to search.
What are the job postings you are getting? What is the job I have applied for and how do I have to prepare for the interview sessions? And if one interview is gone, that's okay. You have to upgrade yourself and you have to learn. Learn. Learning every day is the best tip for people who have taken a long break, because the people who are coming, the graduates who are coming through, are so intelligent now.
If you want to keep up with those graduates, those who are coming from the colleges and universities, you have to be on the same path, in the same level, their level. So I think you have to work hard every day. You have to challenge yourself.
Thank you so much, Rukmini. Thank you for sharing your journey with us, and congratulations again on your new job as a test engineer.
---
What is Industry Connect?
Industry Connect is an IT/Software Career Launchpad that has everything you need to kick-start your IT/software career in AU, NZ, UK, IE, SG, HK, IN, ID, VN & PH.
Industry Connect's Ecosystem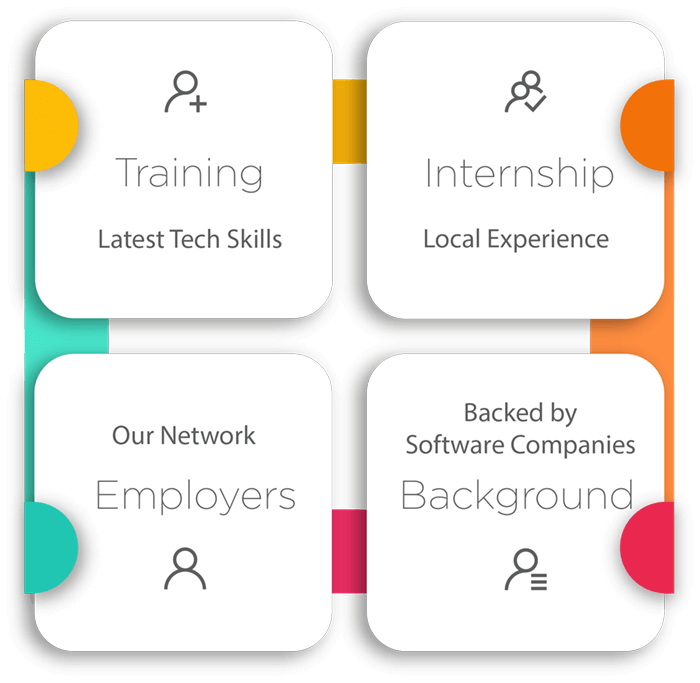 We have been helping career changers, recent IT graduates and people with career gap to start their IT/software careers.
Over the years, we have helped hundreds kick-start an IT/software career. (Verifiable evidences are available on this website)
OUR CORE
We are an innovative software training school backed by global/local software companies. Our ecosystem is an incubation process that supports our participants until they launch a tech career.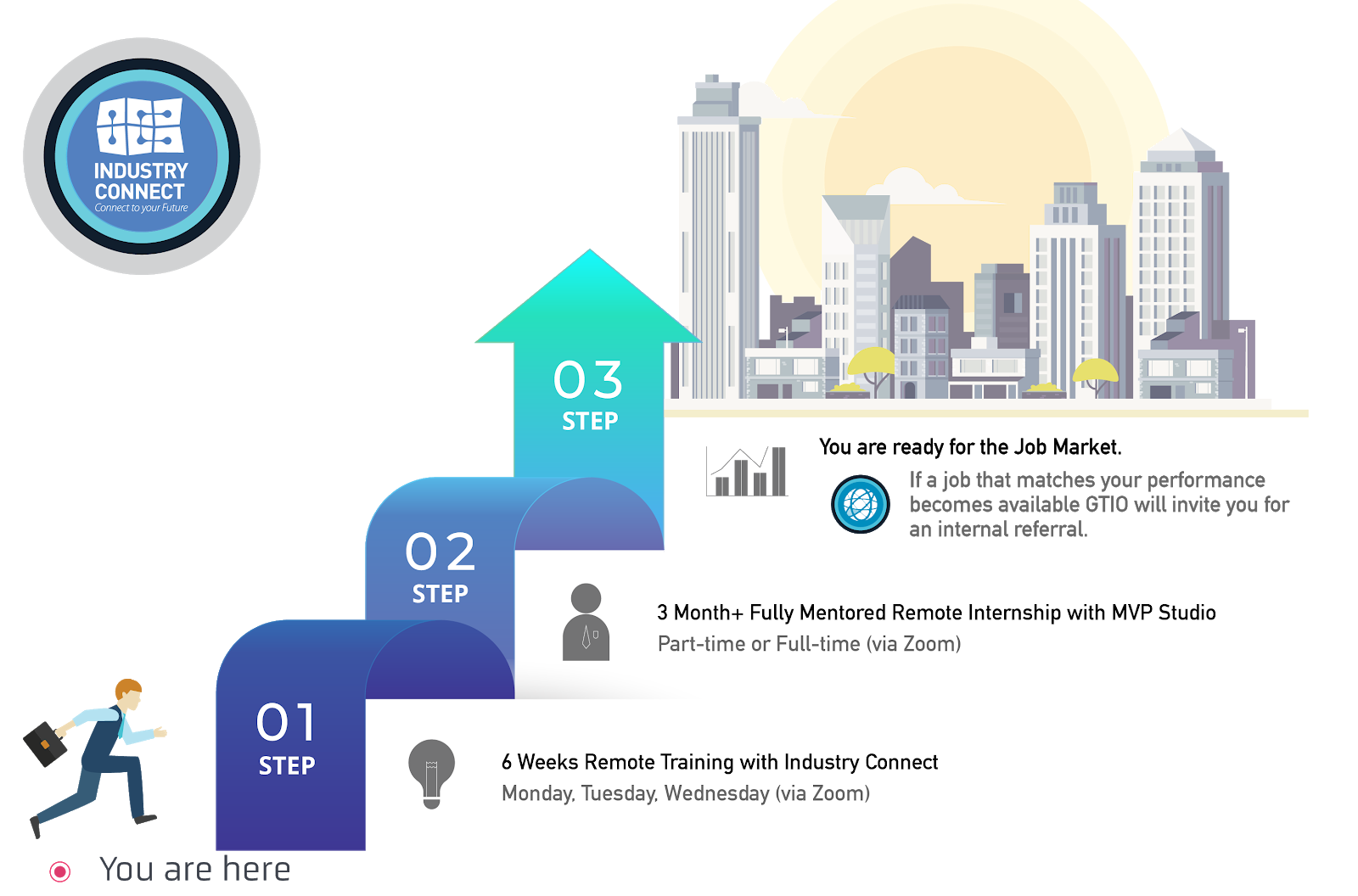 OUR PROGRAMMES
Our Job-Ready training programmes focus on,
Software Development
Business Intelligence (or Data Analyst)
Test Analyst
PROGRAMME STRUCTURE
Six Weeks Training Classes (Practical Tech Skills)
Three Months (or more) Structured Internship on Large Commercial-Scale Projects (Learning enhanced, flexible Hours)
Employer Network (job analysis and internal referral if goals are met)
You can join us via Zoom (live face-to-face meeting) remotely from anywhere and "download" the valuable knowledge & experiences from our tech experts across different tech centres.
Watch 300+ Stories of Career Starters in IT/Software