"Your own goal is always your own and Industry Connect is going to lay a path for that goal."
Many people spend years trying to find a job in the Industry, but Manash joined us and found a job as a data analyst in only 6 months!
Before he started his new career, we caught up with him to ask about his time with Industry Connect and if he had any advice for people.
First of all, congratulations on your new job as a data analyst! What was your background before joining Industry Connect?
I'm from Bangladesh originally, but I did my degree in computer science in India. After that I thought of coming to New Zealand for my postgrad diploma. During my postgrad diploma I focused mainly on data science in general because I had majors like data analysis, machine learning, and stuff like that, so that I had moved towards that area in the long run.
I had a plan to be a data analyst and a data scientist eventually in the future so that was clear from the beginning, even back in my days back from my bachelor degree it was clear that I wanted to become a data scientist.
So as soon as my postgrad diploma was over I joined the Industry Connect 6-week job ready programme in Business Intelligence development.
Your 6-week job-ready programme was remote, how did you find that?
To be honest, I had some reservations when I joined, then I soon found out that it was to the point. It's not like a basic course, where you start with the basics and then advance slowly. The instructor told us from the start, "this is what you need, this is what you have to do, and this is the journey."  It's to the point.
You know exactly what you must do and you get familiar with what they use in the industry, so you get an idea of what you use in the corporate sector rather than what you would learn in an academic one. That's the confidence that I needed in the beginning. I had a checklist for myself before I started. It had what I needed to go ahead and be confident enough for an interview or work in the corporate sector, and the course checked all those boxes.
How did you find the tutors? Did you get a lot of help?
Oh, yeah, definitely. For instance in the first class itself, a lot of people had problems setting up Microsoft SQL server, some of them had problems setting a visual studio. The tutor took time to answer everyone's questions, not hurrying into anything, he wasn't trying to make anyone uncomfortable. I think that's something everyone looks forward to, because if you're not comfortable with your teacher, you're not going to get very far in terms of learning.
How did you find the transition from the programme to the internship with MVP Studio?
The way they designed the MVP studios, the way they design the program, the onboarding process, then the competition and then the sprints, it really makes you go step by step so that's something that I really liked.
For someone who had maybe two to three years experience in the tech industry it might be easier for them or harder for someone else but the way they did it is for everyone. It's not for someone who is new or it's not for someone who has been in the industry before, it's for everyone.
There's a portion that everyone can aspire to or everyone can try to reach, but your own goal is always your own and Industry Connect is going to lay a path for that goal.
Finally, what advice would you give to someone who's trying to enter the software market?
To begin with, don't stop trying. That's the best advice I think, because there'll be a point where you think "I can't do this" or "this is not for me". I did it in 6 months, some people did it in two, others will take a year. Eventually it's going to happen, but you have to be patient.
Maybe you don't earn enough money now, maybe you don't have enough money or you don't have a good life now but you can't really expect that life to come so easily, you have to work for it. In the end if you really want a career in technology so you have to stick to it, there's no shortcuts.
If you don't work hard for something, but you get it anyway, that's not really rewarding. If you struggle with something and you fight for it, then that's more rewarding in the end.
That's so true. Well thank you Manash, and congratulations again in your new job as a data analyst!
---
What is Industry Connect?
Industry Connect is an IT/Software Career Launchpad that has everything you need to kick-start your IT/software career in AU, NZ, UK, IE, SG, HK, IN, ID, VN & PH.
Industry Connect's Ecosystem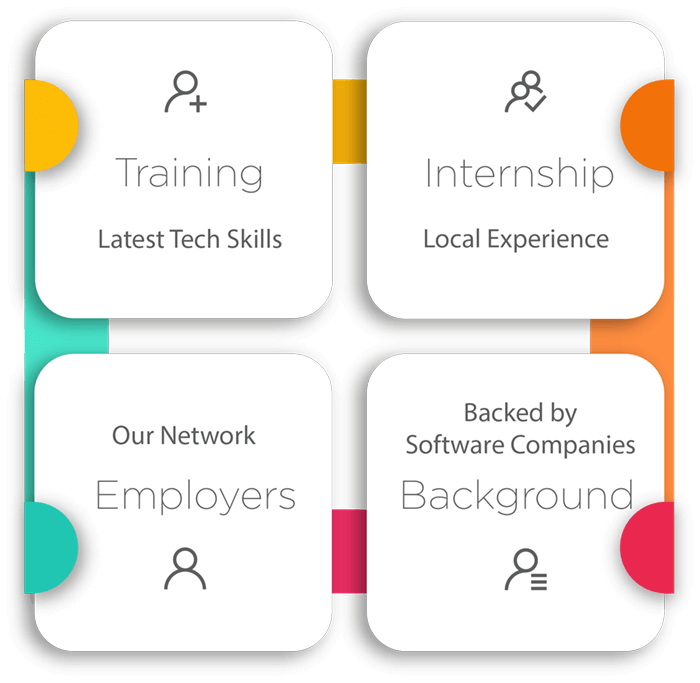 We have been helping career changers, recent IT graduates and people with career gap to start their IT/software careers.
Over the years, we have helped hundreds kick-start an IT/software career. (Verifiable evidences are available on this website)
OUR CORE
We are an innovative software training school backed by global/local software companies. Our ecosystem is an incubation process that supports our participants until they launch a tech career.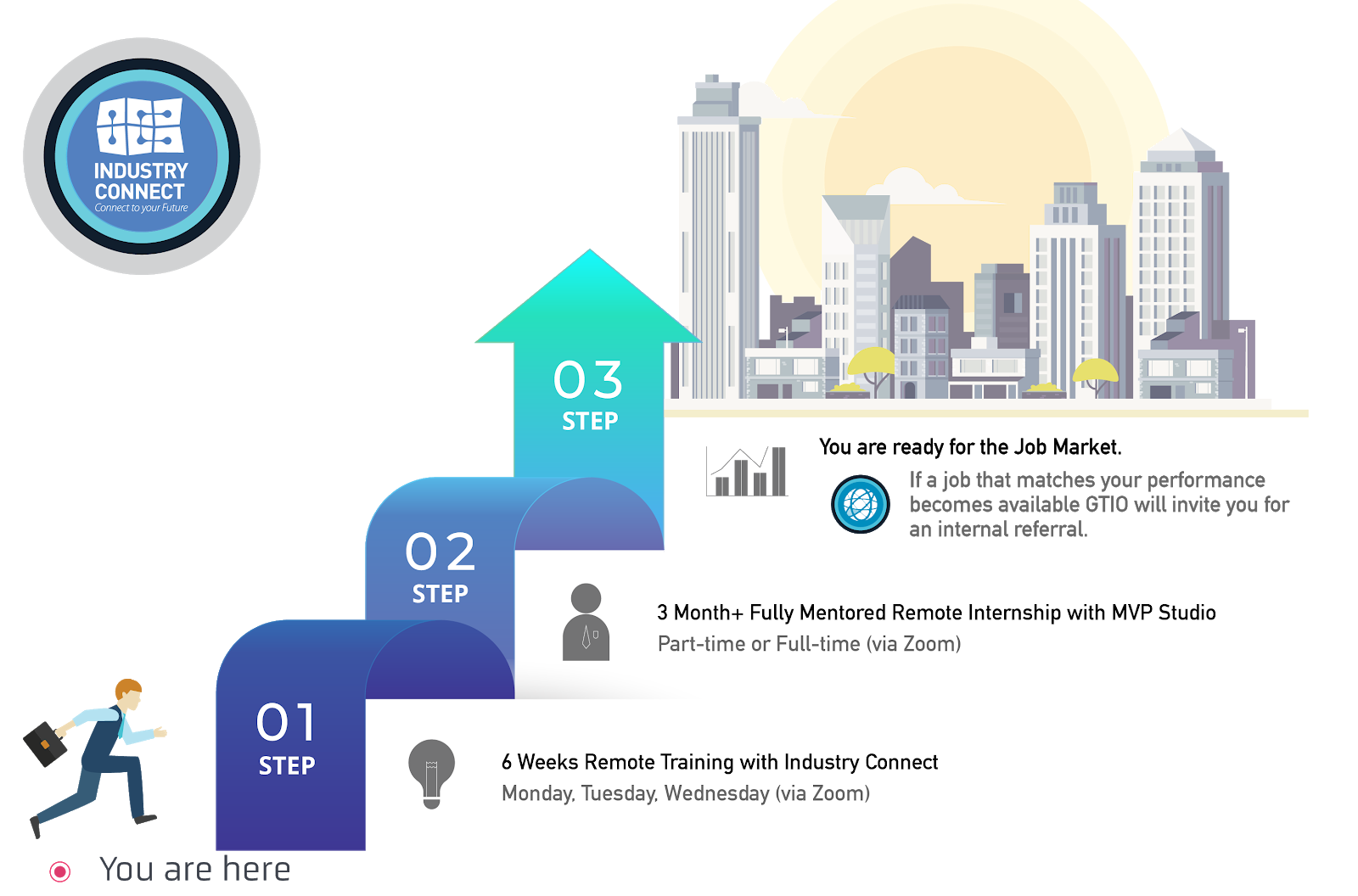 OUR PROGRAMMES
Our Job-Ready training programmes focus on,
Software Development
Business Intelligence (or Data Analyst)
Test Analyst
PROGRAMME STRUCTURE
Six Weeks Training Classes (Practical Tech Skills)
Three Months (or more) Structured Internship on Large Commercial-Scale Projects (Learning enhanced, flexible Hours)
Employer Network (job analysis and internal referral if goals are met)
You can join us via Zoom (live face-to-face meeting) remotely from anywhere and "download" the valuable knowledge & experiences from our tech experts across different tech centres.
Watch 300+ Stories of Career Starters in IT/Software