"The thing I loved about Industry Connect was that it develops you as a person, not just as an "IT guy"."
You can spend a few years at University gaining your degree, then do a year as an intern, then maybe another couple of years as a junior administrator before finally landing a good job in IT.
Or you can join Industry Connect and launch your career in only 4 months, just like Amit did!
Congratulations on your new job as a data analyst Amit! Tell us, what was your background before joining Industry Connect?
Well I did mechanical engineering as my bachelor's degree and I have about nine years experience in the same industry, but then during these lockdowns, I felt that these jobs and mechanical engineering cannot be done remotely. So I realised then that it's dangerous and you can lose your job at any time. My wife was in IT so I've looked at her and she was working from home like normal so that's what motivated me to come to the IT industry.
How did you come across industry connect? How did you find out about us?
I found out about you guys way back! When I was doing my normal job as an engineer, I was also working as an Uber driver because my wife wasn't working at that point. I was waiting outside a restaurant for an Uber eats, talking to another driver and he told me about Industry Connect.
So when I got home, I told my wife about you guys and she joined up before me! She has a degree and masters, but no experience, so when MVP Studio provided her with an internship, it was really easy to find a job after that. Then I had seen Industry Connect work first hand, so it was an easy decision for me to join.
During the six-week job ready program, the BI Data Analyst program that you did with us, how did you find doing it remotely via zoom?
It was very smooth journey, I did not expect it to be this smooth. I had my doubts and my questions to be honest at the start, especially studying and the internship online, but the way it has been laid out, the way the whole program has been designed, it's been fantastic, basically no flaws.
There was a pleasant surprise for me as well. To be honest, I just thought I was going to learn about IT stuff, but there were other team meetings which developed me personally like life skill sessions. These extra workshops developed me in other life skills like confidence, CV writing, interview techniques… skills that I will take with me right through my life.
The thing I loved about Industry Connect was that it develops you as a person, not just as an "IT guy".
What did you take from the intern experience?
I think a lot. First of all, I'm comfortable working from home, because I had Industry Connect teach me how to do it and do it well. And all the skills I learned there, the personal skills, the leadership skills, the presentation skills, they're going to stay with me for a long time.
How did you find the tutors?
I don't think it could've been better. They're not like lecturers in University, they're IT professionals working in the industry so they bring a lot of experience different ways to explain things in a more of a fuller sense and real world stuff. That's what makes this whole course very successful.
Would be your highlights in the internship?
The best part is the Tech Chi-Chat sessions. Every time I go in those sessions I learn SO much, especially the trainer in those sessions, Marshas, he's great he is very informative, he has a lot of knowledge and you know he's up to date with the new technology.  The other day we discussed a topic which is like the latest in the industry, it hasn't been developed in the market, yet he was talking about it.
What would you say to someone or what advice or what tips would you give someone that's finding it hard to get their foot into the IT software market?
Joining Industry Connect does not guarantee getting a job. You still have to put the work in. If you're not attending the lectures, or listening to the lectures or coming into the sessions… it's not going to help you. It's like joining a gym, you've got to put the work in.
You're so right Amit! Thank you so much for your time and enjoy your new job as a data analyst!
---
What is Industry Connect?
Industry Connect is an IT/Software Career Launchpad that has everything you need to kick-start your IT/software career in AU, NZ, UK, IE, SG, HK, IN, ID, VN & PH.
Industry Connect's Ecosystem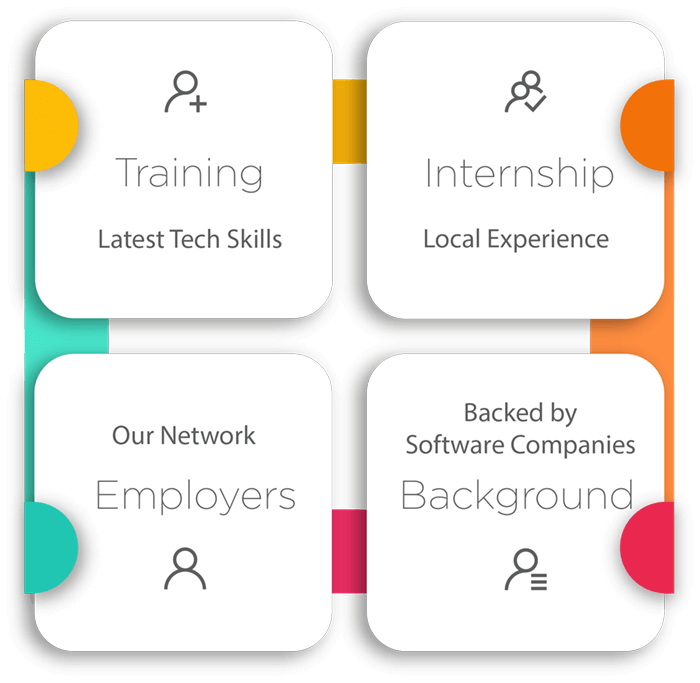 We have been helping career changers, recent IT graduates and people with career gap to start their IT/software careers.
Over the years, we have helped hundreds kick-start an IT/software career. (Verifiable evidences are available on this website)
OUR CORE
We are an innovative software training school backed by global/local software companies. Our ecosystem is an incubation process that supports our participants until they launch a tech career.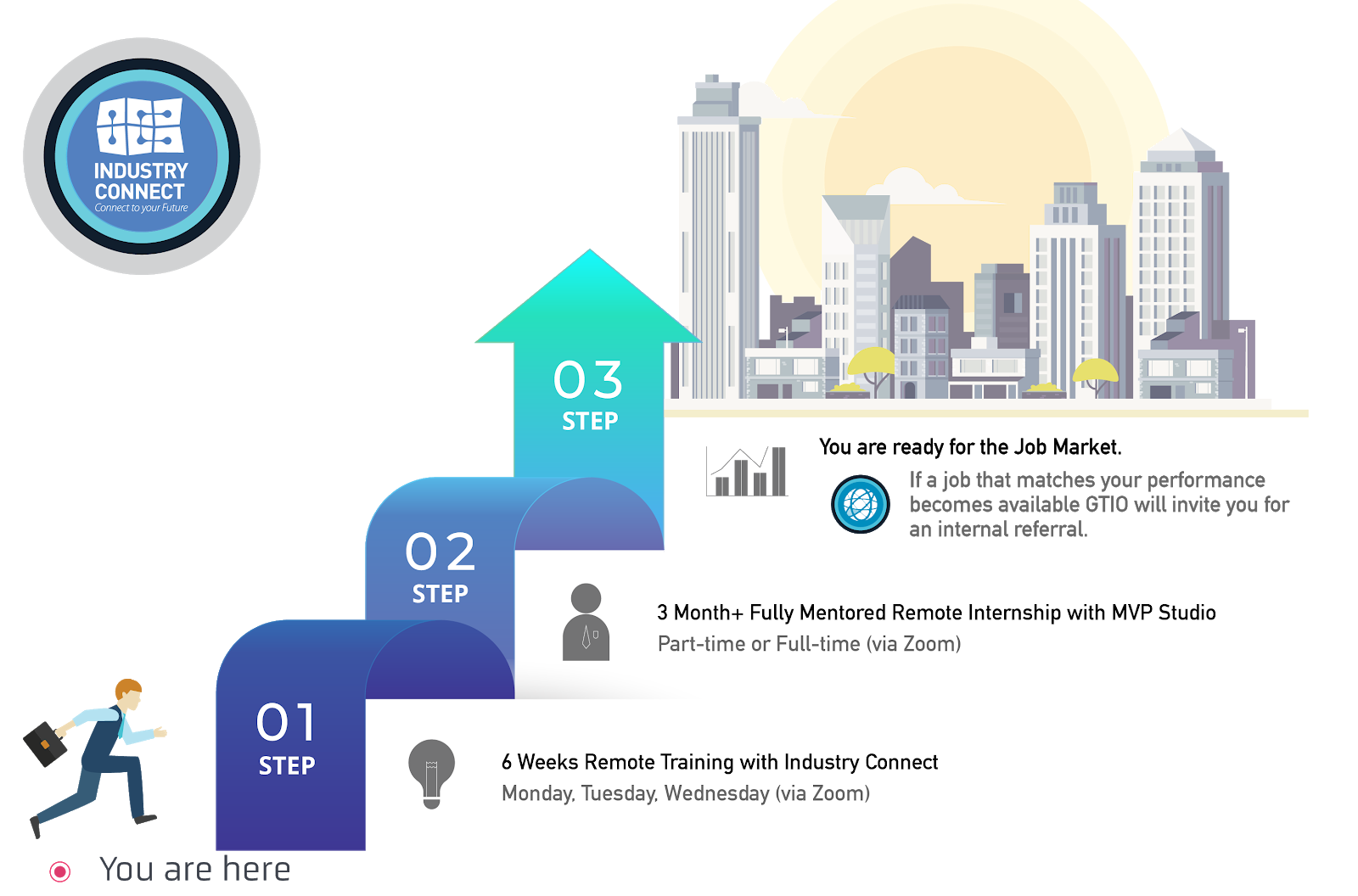 OUR PROGRAMMES
Our Job-Ready training programmes focus on,
Software Development
Business Intelligence (or Data Analyst)
Test Analyst
PROGRAMME STRUCTURE
Six Weeks Training Classes (Practical Tech Skills)
Three Months (or more) Structured Internship on Large Commercial-Scale Projects (Learning enhanced, flexible Hours)
Employer Network (job analysis and internal referral if goals are met)
You can join us via Zoom (live face-to-face meeting) remotely from anywhere and "download" the valuable knowledge & experiences from our tech experts across different tech centres.
Watch 300+ Stories of Career Starters in IT/Software