"Even after being out, MVP were more than welcoming for me to come back and join."
Our Melbourne branch is knocking it out of the park lately, and Qiniso is the latest person to secure a job after joining us.
He's just been offered a job as a data strategy analyst, so we gave him a call to ask about his time with Industry Connect and MVP Studio.
Congratulations on the new job as a data strategy analyst! Tell us, what was your background before joining Industry Connect?
Before my joining Industry Connect, I would say I started midway back when I finished my undergraduate degree in South Africa. I then worked a little bit for another year as a systems engineer with a company in South Africa called Hikai Automation Systems. There I was responsible for the development of the front end and back end of the system.
In 2017 I made a decision to come to Australia and then obviously it was a bit of a challenge to get into the job market. When I got here I was just doing jobs like factory work and so forth then after that I decided to enrol to refresh my skills. I still had a love for computer system engineering and I thought I'd give that a crack again.
Then I came across our Industry Connect and what you guys are offering. I realised "okay there's a gap for me" because you know it was flexible for the year I was studying The first six weeks of studying, after that you can join the internship in terms of learning more skills, so that's one thing which I liked about it, the flexibility and an opportunity to learn industry skills, professionalism and software.
Then from there through my journey I then had a bit of challenge in terms of trying to balance my life in general because I was studying, I was working, I had the internship as well and being on a student visa you have to prioritize. After I finished my advanced diploma at the end of 2020 I then just a bit of a breather because it has too much pressure on me.
Even after being out, MVP were more than welcoming for me to come back and join.  I then came back started working with you guys again and then joined a different group and I was still pushing job applications and getting some interviews. I also had Mary from the team which assisted with the interview preparation. She was also working with me and assisting me in terms of interview preparations from there and yeah, lucky enough then I had the breakthrough with the NZ role which also helped me work through it. After that the good news came through that I got the job so which is why at this point in time I'll b leaving the internship so I might say it's been a great channel and I appreciate it.
Would you recommend Industry Connect to others?
Yes, with no doubt I would say I would recommend Industry Connect. It played a huge part as a leverage in terms of my job hunt because one of the things that they were looking for was "what kind of work have you done? What kind of commercial experience have you done?" If you don't have any to back yourself up, like for instance in my case, I want to get in the data space but most of the courses that I've done in IT were more networking courses, also learning with tools like the same Microsoft popular suit and also your own personal practice.
They did ask me a lot about what are you guys doing at MVP Studios – so what have you learned, what's going on? So if you hadn't worked in that space, you wouldn't have much as a backup in terms of preparing yourself for the interview. And even when I did the interview I had to do a presentation, and guess what I did a presentation on? The property analysis project that we worked on!
So if I didn't have anything that I'd done within the data space or with the data analysis I'd I would have not had anything to do to give the presentation for the interview. So definitely I would say yeah with no doubt one can join Industry Connect but again one also has to put in the effort to be able to make it.
Well thank you Qiniso, and good luck in your new job as a data strategy analyst.
---
What is Industry Connect?
Industry Connect is an IT/Software Career Launchpad that has everything you need to kick-start your IT/software career in AU, NZ, UK, IE, SG, HK, IN, ID, VN & PH.
Industry Connect's Ecosystem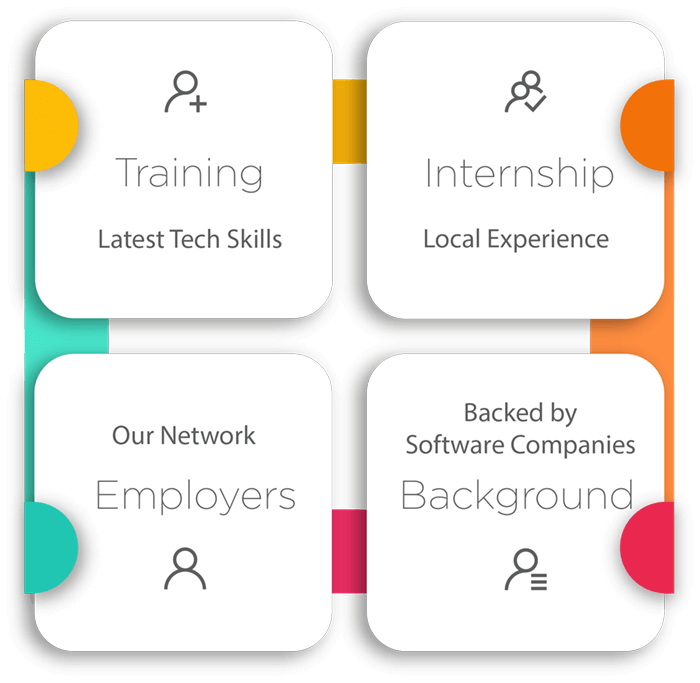 We have been helping career changers, recent IT graduates and people with career gap to start their IT/software careers.
Over the years, we have helped hundreds kick-start an IT/software career. (Verifiable evidences are available on this website)
OUR CORE
We are an innovative software training school backed by global/local software companies. Our ecosystem is an incubation process that supports our participants until they launch a tech career.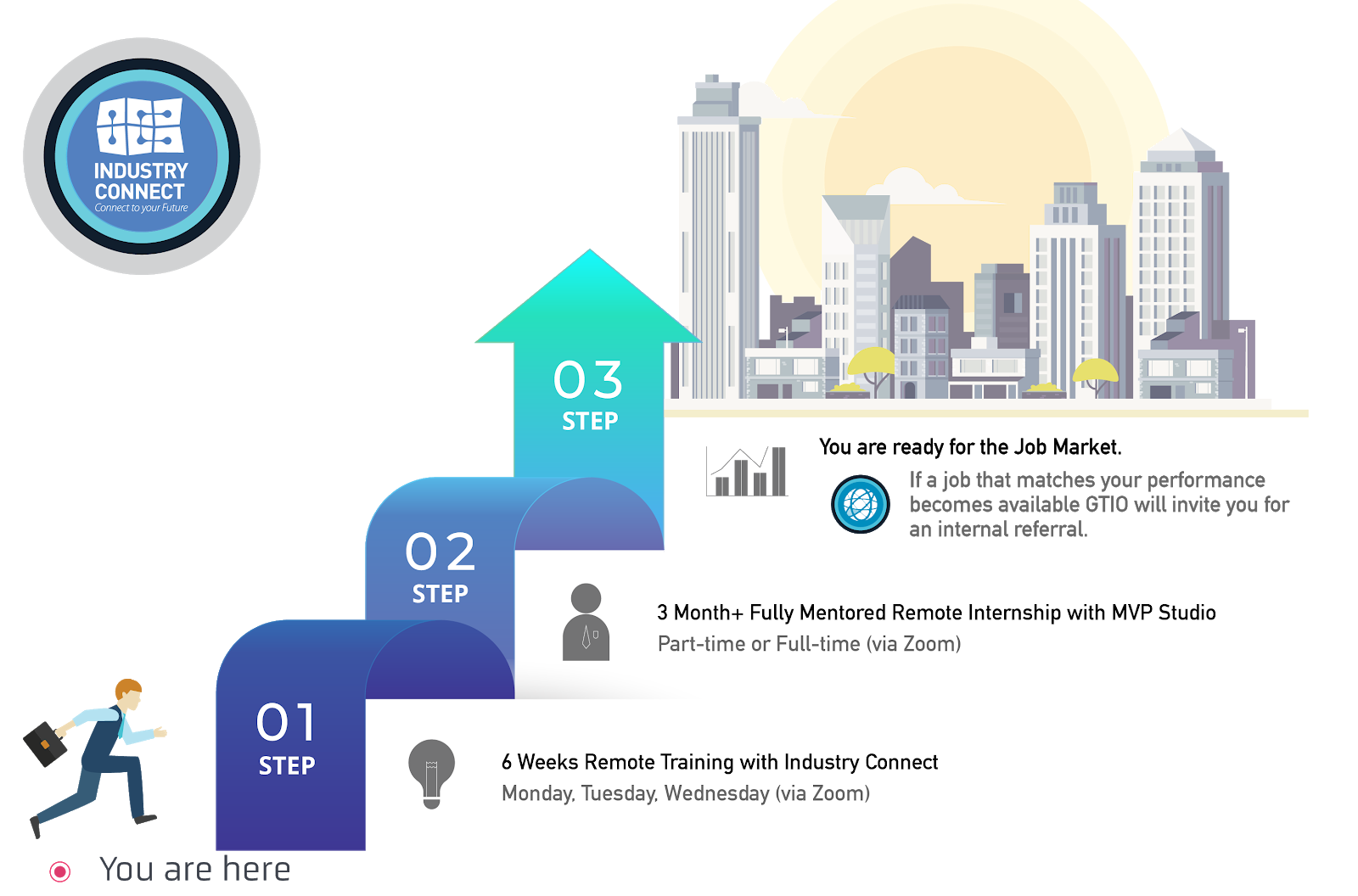 OUR PROGRAMMES
Our Job-Ready training programmes focus on,
Software Development
Business Intelligence (or Data Analyst)
Test Analyst
PROGRAMME STRUCTURE
Six Weeks Training Classes (Practical Tech Skills)
Three Months (or more) Structured Internship on Large Commercial-Scale Projects (Learning enhanced, flexible Hours)
Employer Network (job analysis and internal referral if goals are met)
You can join us via Zoom (live face-to-face meeting) remotely from anywhere and "download" the valuable knowledge & experiences from our tech experts across different tech centres.
Watch 300+ Stories of Career Starters in IT/Software