It's not just the technical stuff, you need to learn the soft skills as well, it's really 50/50."
Six months isn't very long when it comes to finding a new career, but once again we've managed it! This time it's Rachitha who has found a job as a test analyst consultant!
We gave her a call to ask about her time with Industry Connect and if she had any advice for others in her position.
First of all Rachitha, congratulations on your new test analyst consultant job! Tell us a little bit about your background before joining us.
Well I came over here To New Zealand seven years ago. Before that I was in the UK but Sri Lanka is my home country. I did a degree program in Sri Lanka but unfortunately I couldn't complete it, but I do have a diploma in computer science.
After that I joined a telecommunication company and worked there for 7 years in the IT department, doing manual testing for most of it, working with databases.
In 2014 I moved to New Zealand with my family, and I have two kids, so finding a job was tough. Then I got a chance to volunteer as a test analyst in Asperona for four months. In 2018 I joined Unitec to complete my degree and after that I realised I needed more training, so I discovered Industry Connect and applied!
I'm sure you're going to be an inspiration to a lot of women out there and mothers because you're juggling a lot of things to get to where you are now as a test analyst graduate consultant. How did you find out about Industry Connect?
Initially I got to know you from my sister, she did this a few years ago too, but at that time, finishing my degree, I looked you up on LinkedIn and all the people who recommended you. I went to your website and read everything, and then I connected to the correct person!
So you applied for the job-ready test analyst program, how did you find the 6 week course?
The job-ready program was pretty awesome for me, because I had some experience in manual testing in my old job at the telecommunication company, but there was a lot more to learn. The 6 week course covered everything, whether you had a IT background or not, and I got to learn about programming, frameworks, testing… it really helped me.
How did you find doing the program via Zoom?
It wasn't new because I was already doing remote work with other peers, but I'm really happy it was a remote because it saved my time and energy and everything. I got time to focus on the subject and I had the chance to ask any questions I wanted for the tutor or my Slack friends, so doing it remotely makes time for everyone.
How did you find the Slack community? Did you make any friends? A lot of people make a lot of good friends through Slack.
After using the Slack community I got to know a lot of people in New Zealand and Australia and even other countries. It was great! Everyone helps everyone, not just the tutors. If you post a question on there, whether you know the person or not, they're going to answer it and that's a good thing.
How did you find the transition from the program to the internship with MVP Studio?
It was really smooth because we were prepared so well during the 6 week course. Then during the internship all the tutors were there and the mentors, question hub… it was pretty smooth. Question hub saved so much time too. If we had a problem, we quickly go through question hub for the answer, then we ask our peers, then the tutors.
During the internship, you do a lot of different workshops. Things like CV writing, interview skills, confidence building. What were your highlights? What helped you?
I was to highlight two workshops; life skills and communication skills. They really helped to build up my confidence, and the instructors really directed me to get this job as a test analyst consultant. It's not just the technical stuff, you need to learn the soft skills as well, it's really 50/50.
Do you have any advice to someone who would be in the same position you were in? Maybe a mother that has immigrated here and is looking for a job?
Mothers a strong. We're tough. My advice would be to not get upset if you fail an interview. Don't give up. Keep going. Keep going until you win. Have courage to go for a job, and always practice, every day, ten or fifteen minutes. Keep your technical knowledge up to date and keep going until you win.
Well thank you so much Rachitha, and congratulations again for your new position as a test analyst consultant.
---
What is Industry Connect?
Industry Connect is an IT/Software Career Launchpad that has everything you need to kick-start your IT/software career in AU, NZ, UK, IE, SG, HK, IN, ID, VN & PH.
Industry Connect's Ecosystem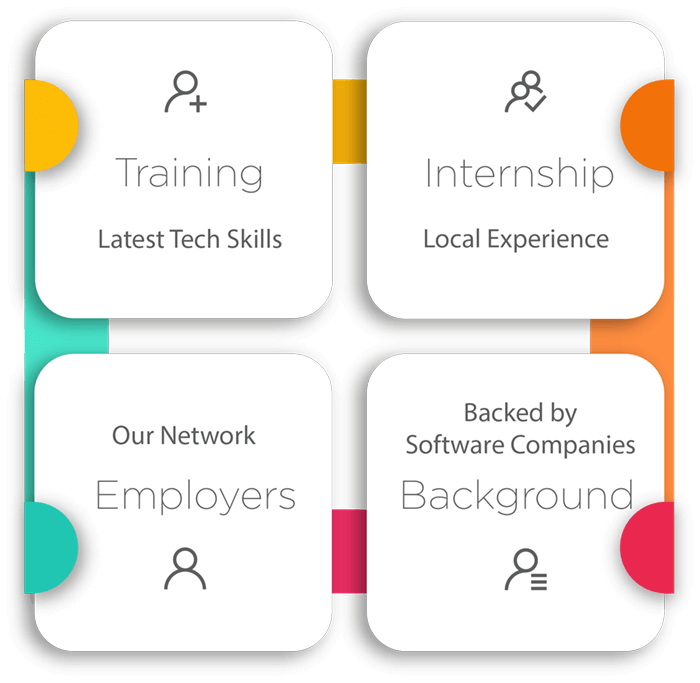 We have been helping career changers, recent IT graduates and people with career gap to start their IT/software careers.
Over the years, we have helped hundreds kick-start an IT/software career. (Verifiable evidences are available on this website)
OUR CORE
We are an innovative software training school backed by global/local software companies. Our ecosystem is an incubation process that supports our participants until they launch a tech career.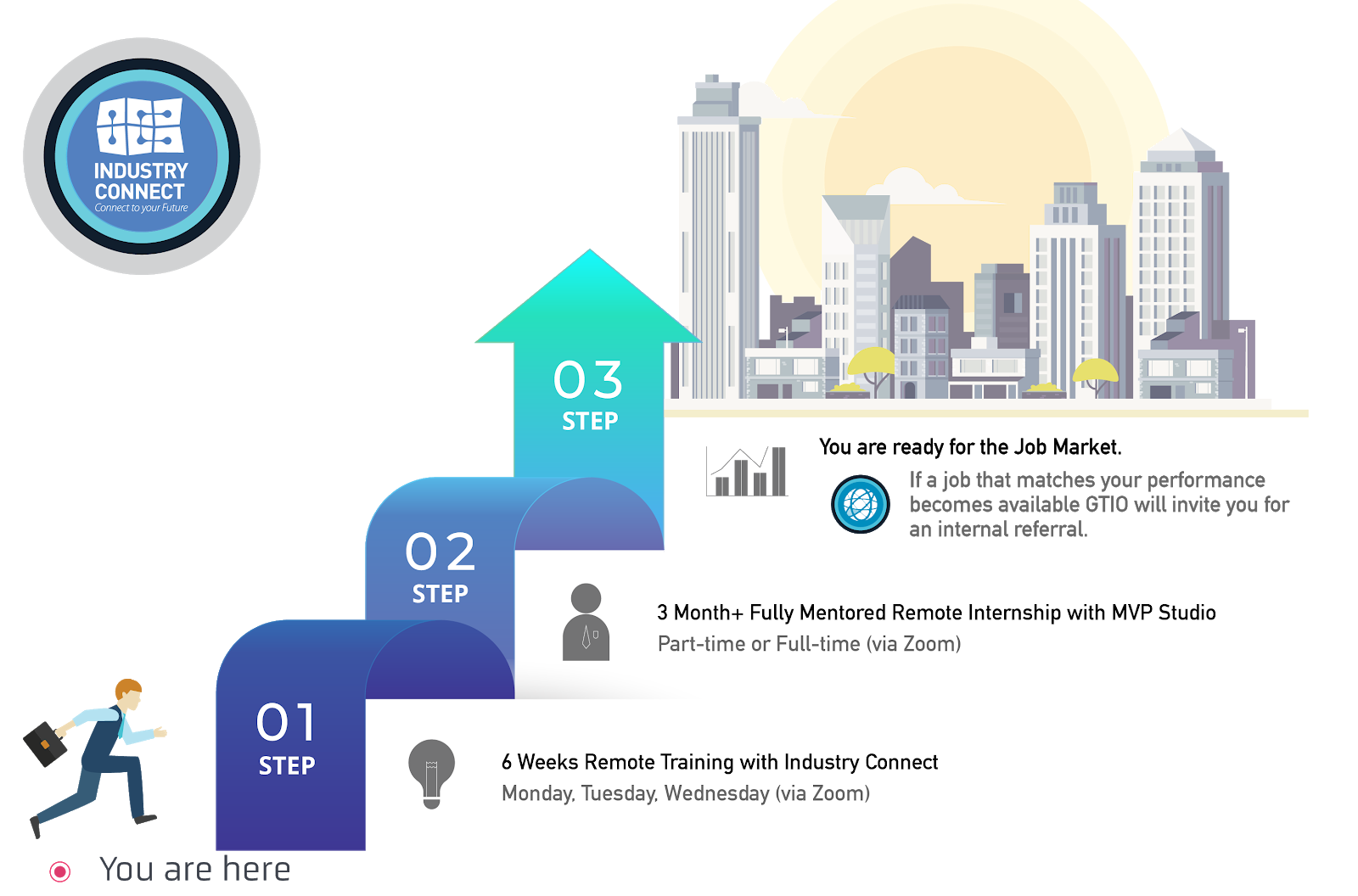 OUR PROGRAMMES
Our Job-Ready training programmes focus on,
Software Development
Business Intelligence (or Data Analyst)
Test Analyst
PROGRAMME STRUCTURE
Six Weeks Training Classes (Practical Tech Skills)
Three Months (or more) Structured Internship on Large Commercial-Scale Projects (Learning enhanced, flexible Hours)
Employer Network (job analysis and internal referral if goals are met)
You can join us via Zoom (live face-to-face meeting) remotely from anywhere and "download" the valuable knowledge & experiences from our tech experts across different tech centres.
Watch 300+ Stories of Career Starters in IT/Software