"I need to say all the tutors, mentors, everyone and my teammates really are supportive and they help me a lot."
Being out of the industry for a while doesn't necessarily mean you can't get back in! Rajeshwari is a great example of that. She took a career gap and after joining us now has a new job as a SQL developer!
Congratulations on your new job as a SQL Developer Rajeshwari! All that hard work paid off!
Yes, all because of Industry Connect support. With the Industry Connect and MVP studio team support, I was able to do it.
We only met you halfway! You had to do the rest! Tell us, a bit about your background and experience.
I have done my Bachelors in electrical and electronics and Masters in BLS design and embedded system back in India. Soon after completing my Masters I worked in a couple of technical Universities as an assistant professor. After working there I needed to change my field for better career growth. I switched my field to IT. So, after that, I started working as a software engineer in a small startup company back in India.
In 2019 we moved to Australia. I am a mother of two so I had a young kid who is two and a half years old, so, I needed to take care of her because it was a totally different culture, and people, and she had a language barrier so I thought of taking a break. I settled on my kids. Once they accustomed it for this environment I thought of restarting my career. So once I started researching on how to restart an Australian IT market I got to know about Industry Connect so this is where I need to start because there was a very good review and a lot of successful people and a great community platform is a very well structured organized platform to start off.
Since I had a career break, I needed to up-skill as well so I thought of joining as a BI developer which is great, which has a great demand in the IT industry and has a long career growth as well. So I thought of joining the IT industry internship program in BI. Since when I was working as a software engineer I had that love towards data and databases so after joining my internship here I got a really good and strong knowledge of all BI's tools and a lot of technical exposure I could able to get and different tools and a real-time project that really helped me a lot and diff and how to handle different scenarios and all.
So how did you come to know about Industry Connect, did you Google, or someone tell you?
One of my friends, I got tagged to one of my friends on LinkedIn. I got to know about Industry Connect, so once I went into their website and, and had a look over that and I got to know, yeah this is a place I need to start.
When you started your six-week training everything was done remotely. How did you find that?
Oh no, I never feel that I was not connected because there was always support. The other team was there online in slack, we used to exchange our views, to discuss about issues. There'll be, always, support and our mentors are really good and very helpful people and they really know how to decode what the issue is and everything. So it was not like that even if I was working with them working or remotely people are connected, we are connected.
What would you say you gained during the program that you didn't know beforehand?
Mostly about the data warehouse design part and also the visualization part. I have never worked on those areas, which was new for me. And also SSIS package buildings everything. So, double learning on a real-time project with a large data set, it really gave me better exposure for all the students.
That's what MVP has given us, the confidence that we are able to do our job because we know now how to use the tools, way to use, what to use, and how to get their exact results, everything. Yeah, so we have, we now know the clear picture, how to solve a problem.
Once you've completed your six-week training you went into the internship with MVP studio, how did you find the different tasks that you had, your onboarding and your competition?
Initially, the onboarding task was easier, and after the competition was slightly difficult because I said database designing was new for me, so I need to do a lot of research and study about that. And, after that in-advance task, it was not as difficult as the competition because in the competition task I really took time, because I need to do a lot of research because, and now all the parameters and the constraint that what we are using everything so I also I started from basic knowledge, so once I gathered everything in a completion task, it was not so difficult doing advanced tasks.
And what would you say was the highlight for you at the internship?
The main highlight is, I need to say about [Matthias]. Whenever I attend the tech chat, usually I have some questions, and he gave us an elaborate answer for every question with an example. So that is really very helpful for us. Soon to know how to work on the task. And also there's a lot of other people, are there all over around us who are technically strong. All this really may have, it's given a different way how to solve problems and arrive into our way to better results and solve any task easily with the tools. It's overall a smooth experience. I need to say all the tutors, mentors, everyone and my teammates really are supportive and they help me a lot.
When you started applying for jobs you attended a lot of the employability sessions or- how did you find those sessions, the workshops?
I attended most of the employee sessions, everything. That really gave me confidence, in how to speak or to speak out to attend virtual interviews as well. So I prepared for all the behavioural questions but fortunately, I got all technical questions in my interview rather than behavioural questions. It was nice because we couldn't expect what they're going to ask better be prepared or all behaviour as well technical as well because the interview might ask behavioural also, sometimes. So, for me, it was technically, it was total technical questions.
What advice would you give to anyone that's looking at changing their career or closing the gap like you did?
I highly recommend IC, joint IC if you have a career gap and those who want to upskill. It's a great platform where you can meet a bunch of talented people, and you get to upskill and get exposed to different current and market tools so that's one of the best things I can advise.
Well thank you for your time and good luck in your new job as a SQL Developer!
---
What is Industry Connect?
Industry Connect is an IT/Software Career Launchpad that has everything you need to kick-start your IT/software career in AU, NZ, UK, IE, SG, HK, IN, ID, VN & PH.
Industry Connect's Ecosystem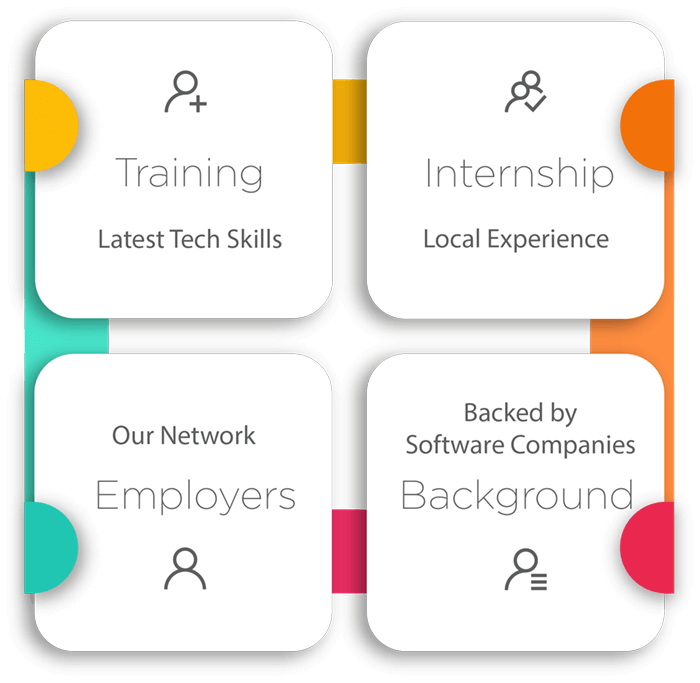 We have been helping career changers, recent IT graduates and people with career gap to start their IT/software careers.
Over the years, we have helped hundreds kick-start an IT/software career. (Verifiable evidences are available on this website)
OUR CORE
We are an innovative software training school backed by global/local software companies. Our ecosystem is an incubation process that supports our participants until they launch a tech career.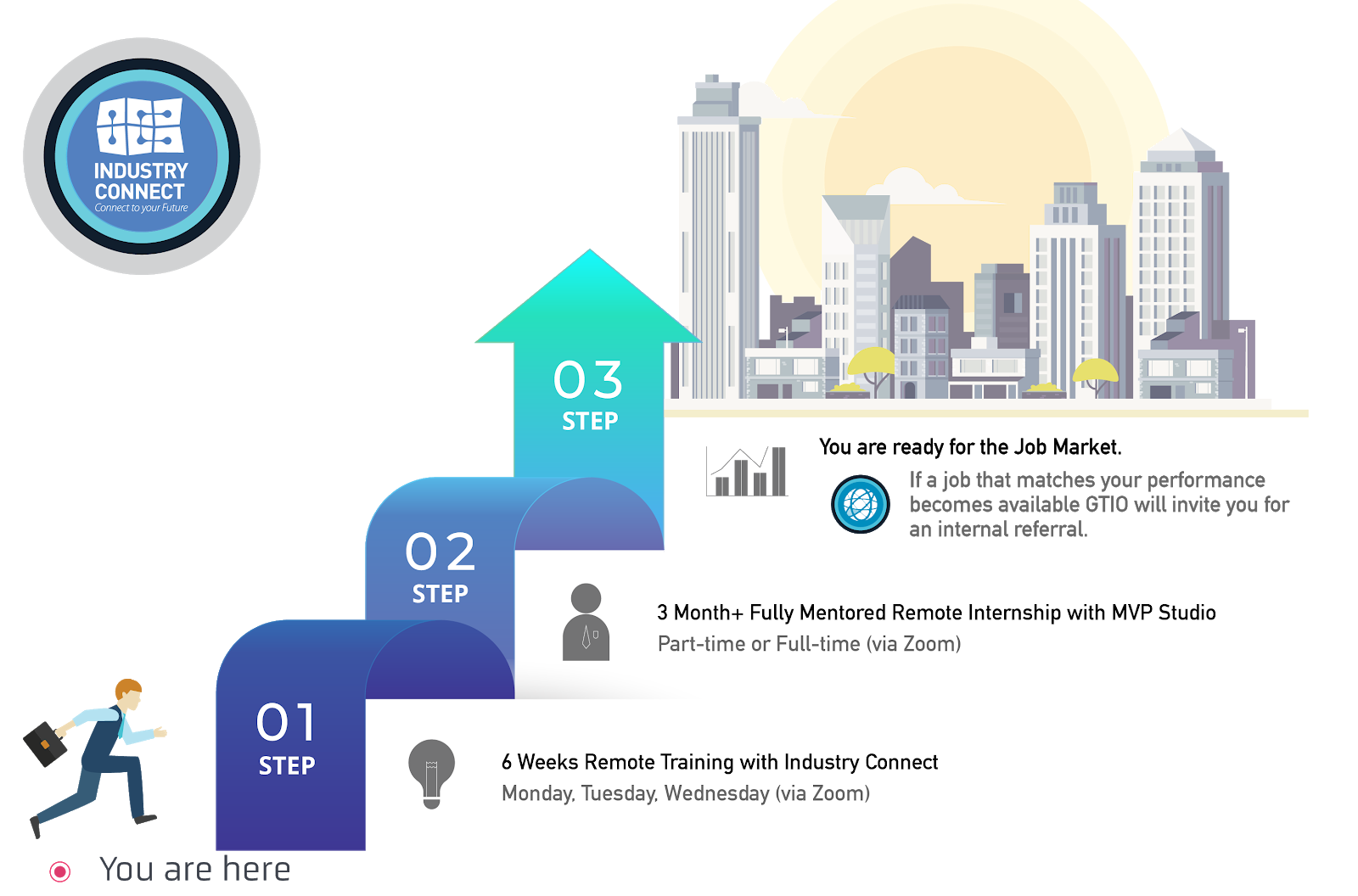 OUR PROGRAMMES
Our Job-Ready training programmes focus on,
Software Development
Business Intelligence (or Data Analyst)
Test Analyst
PROGRAMME STRUCTURE
Six Weeks Training Classes (Practical Tech Skills)
Three Months (or more) Structured Internship on Large Commercial-Scale Projects (Learning enhanced, flexible Hours)
Employer Network (job analysis and internal referral if goals are met)
You can join us via Zoom (live face-to-face meeting) remotely from anywhere and "download" the valuable knowledge & experiences from our tech experts across different tech centres.
Watch 300+ Stories of Career Starters in IT/Software