Business intelligence is a big part of the IT industry now and there are plenty of jobs to be found… but only if you have the experience!
Luckily you can find that experience through us! That's exactly what Sai Rahul did and now he has just secured a job as a business intelligence developer!
We caught up with him to ask about his time with us.
Congratulations Sai on your new job as a business intelligence developer! Tell us, what was your background before you joined Industry Connect?
I was a student! I completed my graduation in 2019 butit was difficult for me to find a job without local experience, so I thought Industry Connect would be the best place to join to get experience.
So I thought I'd join to get some real-world experience, then I could put it on my resume as well and apply for jobs.
So that's what I did and eventually, with your reference, I found a job!
Great stuff! And how did you feel about your internship expereince overall?
In terms of learning I would say that the faculties are not going in depth in some topics, they're just covering the basics and just leaving us to learn the remaining stuff. I think it would be more beneficial if they go into in depth of some concepts that should be used in real world scenarios, I think that would be really helpful.
In terms of internship, when I started the internship I thought I'd be directly working in some live project or something, I was really excited, and then I saw that we were given tasks to complete.
That's also a procedure, because we'll get to know how things are, what's the databases, that kind of thing, so yeah, everyone has a procedure and I think it really works!
What do you think of the key point in the job market?
Because main thing is the MVP brand – it's really good. I mean they're doing a lot of projects like it's really coming up with really good quality like bit.country and property management and things like that.
I think the value of the company is more important than anything in the market right now and what you're doing is more important. Having MVP Studio adds value to your resume and your profile.
You'll have to gain some industry experience because any job you apply for, they'll at least ask for experience. They'll ask what did you do, what's your experience… It's difficult for starters to get into the industry directly because right now in market I've seen many intermediate to senior roles but very less junior roles.
And for junior roles also we'll have really tough competition with people who already have experience.
What would suggest to people who want to get into the industry?
I would say that join an internship. It may be Industry Connect or anything, but just to get into a company to learn stuff.
Get into a company and learn more about the company, learn about the work, about the culture of New Zealand and then try to apply for jobs rather than directly applying.
Well thank you Sai, and good luck in your new job as a business intelligence developer!
---
What is Industry Connect?
Industry Connect is an IT/Software Career Launchpad that has everything you need to kick-start your IT/software career in AU, NZ, UK, IE, SG, HK, IN, ID, VN & PH.
Industry Connect's Ecosystem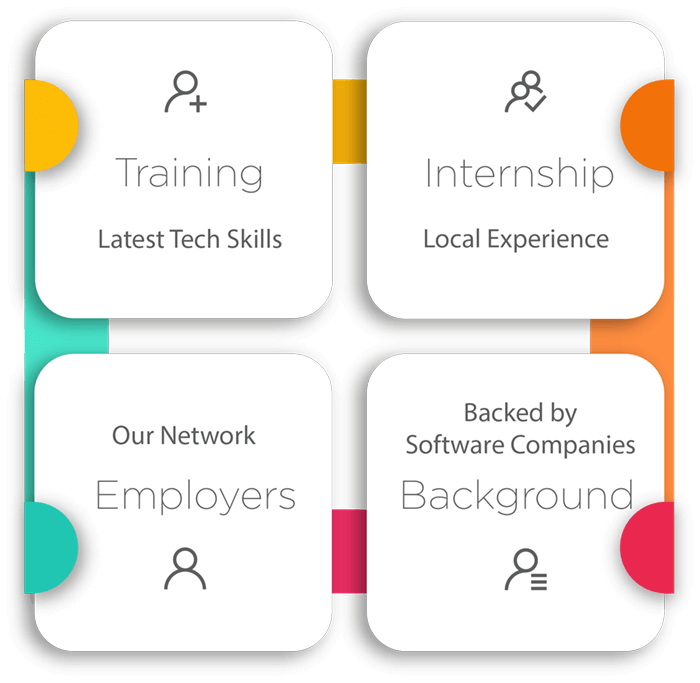 We have been helping career changers, recent IT graduates and people with career gap to start their IT/software careers.
Over the years, we have helped hundreds kick-start an IT/software career. (Verifiable evidences are available on this website)
OUR CORE
We are an innovative software training school backed by global/local software companies. Our ecosystem is an incubation process that supports our participants until they launch a tech career.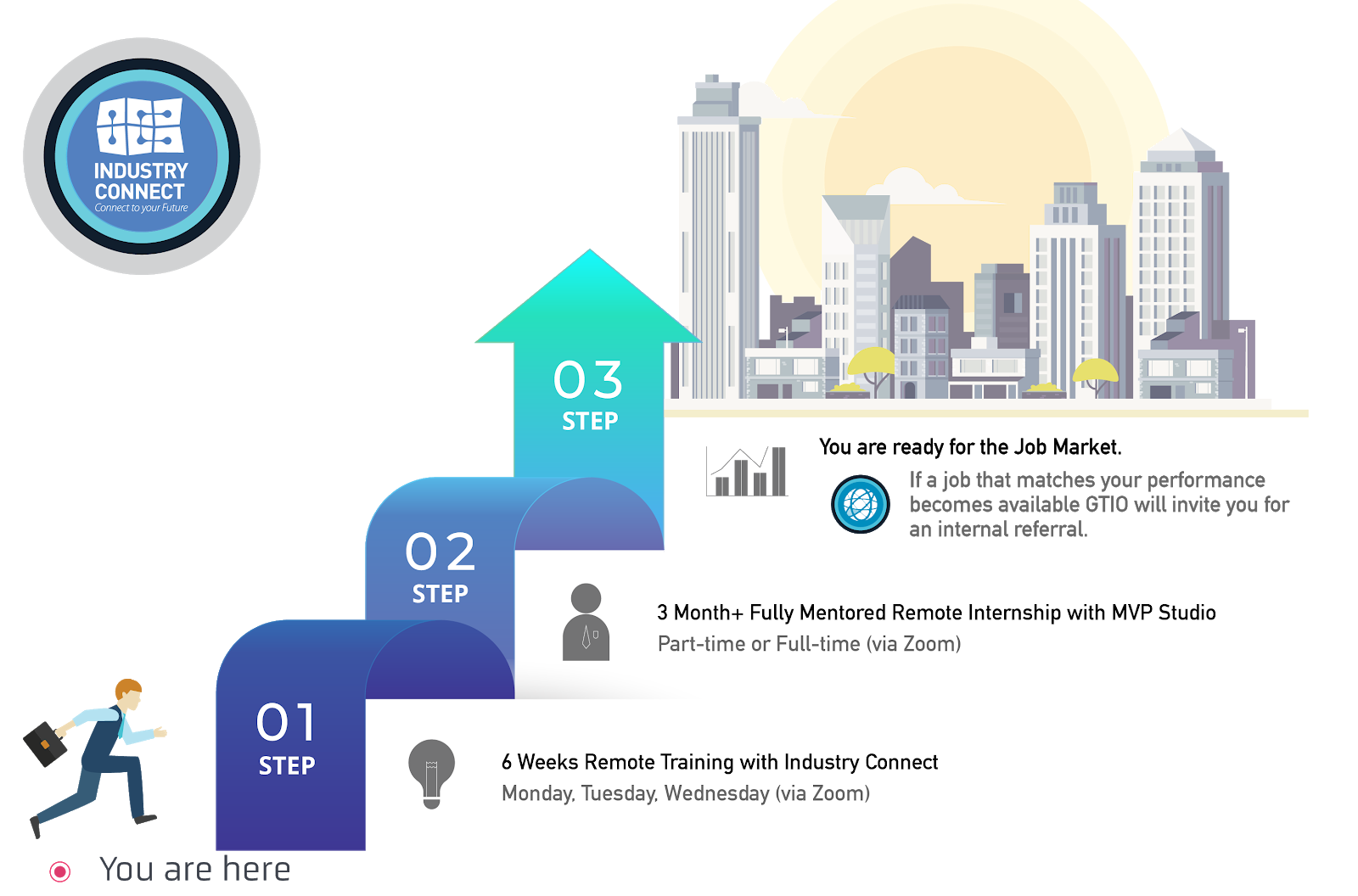 OUR PROGRAMMES
Our Job-Ready training programmes focus on,
Software Development
Business Intelligence (or Data Analyst)
Test Analyst
PROGRAMME STRUCTURE
Six Weeks Training Classes (Practical Tech Skills)
Three Months (or more) Structured Internship on Large Commercial-Scale Projects (Learning enhanced, flexible Hours)
Employer Network (job analysis and internal referral if goals are met)
You can join us via Zoom (live face-to-face meeting) remotely from anywhere and "download" the valuable knowledge & experiences from our tech experts across different tech centres.
Watch 300+ Stories of Career Starters in IT/Software